ROSOMED-2022
XI Congress of the Russian Society for Simulation Education in Medicine and the International Conference "Simulation in Medicine: Experience, Development, Innovation. ROSOMED-2022" will take place on September 28th – October 1st, 2022, in Moscow.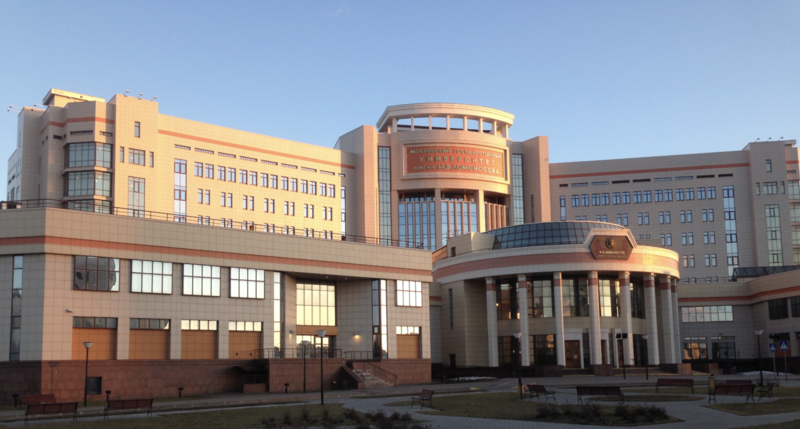 Organizers of the event:
Russian Society for Simulation Education in Medicine, ROSOMED
Lomonosov Moscow State University
Russian Society of Physicians
System integrator of education in medicine, SINTOMED
The four-day program will cover innovative educational methods in medicine, simulation, virtual reality, application of artificial intelligence to education and research.
Our traditional topics – the use of simulation methodology in medical accreditation, continuous medical education – will be discussed as well.
During the conference you can visit plenary sessions, round-table panel discussions, practical workshops and seminars. The main topics will be:
High fidelity simulation in clinical practice
Simulation techniques for medical specialties
Professional communication in medicine.
The symposium "SiMTOP. Simulation, Management, Technical Maintenance and Support" for technical and administrative staff of simulation centers will be held within the conference.
Leading national and international manufacturers and suppliers of simulation equipment, devices, and software solutions for medical training will be presented at the traditional exhibition.
Event format: hybrid (face-to-face participation / online translation).
Event dates and venues:
September 28th, 2022 Pre-conference.
Department of Clinical Modeling and Manual Skills of the Faculty of Fundamental Medicine of the Lomonosov Moscow State University (Lomonosovsky Ave. 27, Building 1, Moscow)
September 29-30th, 2022 The main program.
Lomonosov Moscow State University (27 Lomonosovsky Ave., Building 1, Moscow)
October 1st, 2022 Post-conference.
Symposium "SiMTOP Simulation, Management, Maintenance and Support". Simulation Center "Sintomed" (Entusiastov chausse 34, Moscow).
Abstracts:
Abstracts are accepted at the website of ROSOMED (rosomed.ru/conferences/107 ), deadline: September 9th, 2022.
Terms of participation:
For more information about the conditions of participation, including the registration fee, you can contact the Organizing Committee: post@rosomed.ru
Promo codes confirming the free participation quota will be sent by the Organizing Committee.
Pre-registration is required for all participants including online.
To confirm off-line participation during registration you should provide a promo code.
Access to the online broadcast of the conference is free.
Contest of Simulation innovations:
As a part of the main program the IX annual Contest "National Innovations in Simulation " will be held. Applications for participation in the Contest are accepted by the Organizing Committee until September 9th, 2022.
For questions on participation in the conference and other issues related to the event you can contact the Organizing Committee at: post@rosomed.ru
+7(903) 729-09-87
Looking forward to see you at ROSOMED-2022!